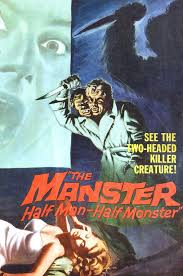 This one's a mad scientist special. The made in  Japan 1959 flick The Manster gives us a mad scientist who lives on a volcanic peak and 1966's The Frozen Dead gives us Dana Andrews trying to revive frozen Nazis. I hate Nazis, frozen or fresh.
Support the podcast at https://patreon.com/paleocinema
The YouTube channel is at https://www.youtube.com/channel/UCG3hwNZQ6FyrJVyE50fUqRQ?